Monocrystalline modules: NEXA TOPCon Series
N-type cell
Due to their composition, these cells offer higher performance and efficiency than P-type cells, reducing the LID and LeTID effects.
TOPCon technology
It adds a thin oxide layer to the cell composition to further reduce recombination losses and increase the efficiency.
Bifacial
Bifaciality effectively improves rear power generation with more than a 10% increase in the output compared to having only a monofacial side.
Higher efficiency
Efficiency of more than 22% in the 430wp-435wp and 480wp output ranges.
Lower operating  temperature
Lower temperature coefficient increases energy efficiency in hot climates.
Doubles Glass
By using glass as back layer, we increase mechanical strength and resistance to rust and abrasion for increased durability.
MC4 connector
We work with the best brands of components.
Longer warranties
25 years of product warranty and performance warranty of 84,5% at the 30th year.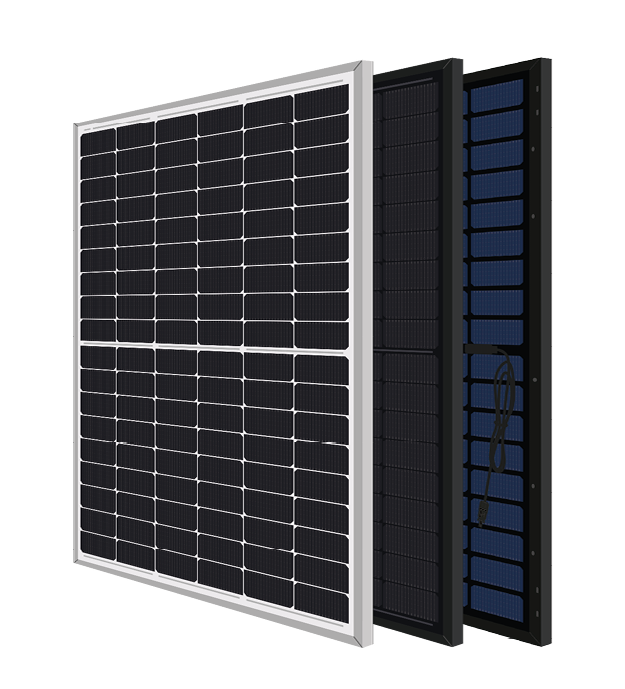 >> NEXA TOPCon Series Brochure